What is Telnet ?
Telnet is an abbreviation of Telecommunication Network, which is an old network protocol. This protocol is used for remote host connection. It provides a two way interactive command / console line interface.
By default telnet is not enabled in windows. Telnet command will produce an error that telnet is not recognized as an internal or external command.
Click Start Menu, type "cmd" in the search box, right-click cmd command. And choose Run as administrator from the context menu.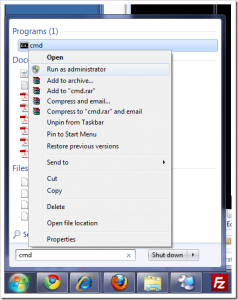 You will see a command line console then
Type Telnet

Login into your Windows 7 with administrator access
Click Start >> Control Panel >> Programs >> Programs and Features >> Turn Windows Features On or Off >> Check Telnet client >> Press "Enter"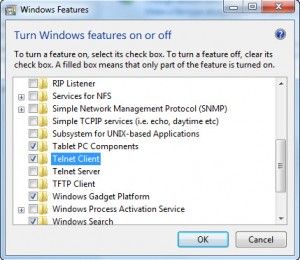 After you have Click OK button.
Then verify rather telnet is working or not.
You will see a result as shown below.

By IT Tutorials